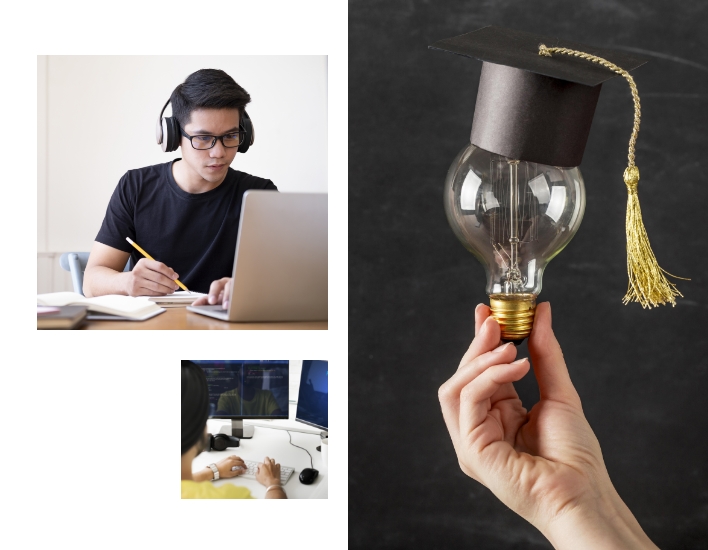 Enhance your skills with best Online courses
ELDI is a revolutionary initiative by Elsner Technologies Pvt. Ltd. to bridge the gap between the education delivered at institutions and the skills crucial to be successful in the employment market.
We provide a range of IT courses that are taught by a dual knowledge delivery model that involves theoretical as well as practical classes by industry professionals with 8+ years of experience.
Our vision is to equip the student community with the facility and competence to learn newfangled skills and bridge the gap between the education delivered at educational institutions and the real-life skills which are obligatory to succeed and grow in the 21st century. By the means of our program we aim to revolutionize the IT sector and its linkages with the education sector. Our mission is to provide the absolute best quality infrastructure that would help the students in upskilling themselves as well as would aid them to effortlessly enter the corporate world. Our market niche is to provide practical work-based training to unlock the full potential of an aspiring learners and IT professionals. We aim to ensure holistic development of students and make them employment ready.
Don't just learn new skills; get hands-on experience on real-life projects with ELDI
Our infrastructure combines state-of-the-art IT laboratory and qualified experts who are constantly upgrading themselves as per the needs of the IT industry.
Under the supervision of our expert faculties, classroom training sessions help aspiring IT professionals to gain much technical expertise and work skills.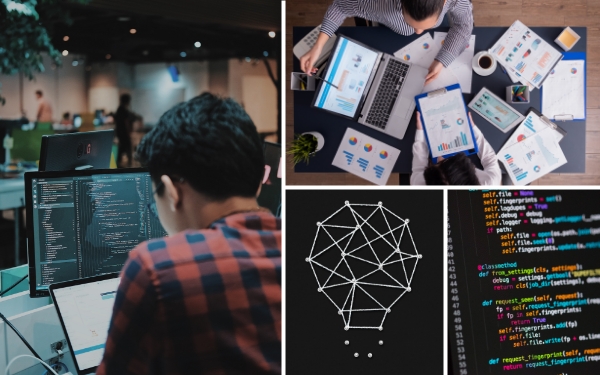 What learners say about us
nayanmani talukdar
2023-05-09
The work environment of Elsner is very nice. Here we also get work life balance because it is 5 days working and also we get work from home option. Trainers also very good, they teach genuinely.
Good internship, very good training elsner technology Pvt. Ltd.
Great Institute to learn and make career in IT industry.
Good practical training.
Chirag Thakkar
2023-04-17
Best place for react training
It's a good place to work and learn new things.
Great place for Learning and amazing experience of work.